At Taylor Dental, we provide care that is personalized to your needs as well as your lifestyle. Our office culture has always been about making everyone who walks through the door feel like family. We've been serving the Pensacola area for over a decade, and we are honored to be a part of such an amazing community. We live and work in this city, so are not only you your local dental professionals but also your neighbors. We break the cycle of anxiety that is commonly associated with dentistry through consistently great service and an environment that is centered around patient comfort.
As your comfort is a top priority, we offer a full list of complementary services to provide the most pleasant experience. At our office, you will find heated massage chairs in every treatment room, as well as Cable TV, headphones, and blankets. You shouldn't have to feel stressed about improving your oral health, and we strive to make our patients excited to come back.
Our doctors and Taylor Dental team are highly trained so that you are always getting the best results that dentistry has to offer. We are committed to staying on the cutting-edge of technology and processes while staying true to the techniques we've already mastered. You need a dentist that you can trust, and we've built a team that is passionate about delivering beautiful and healthy smiles to every corner of our community. We love what we do, so we make sure that we are the best at what we do.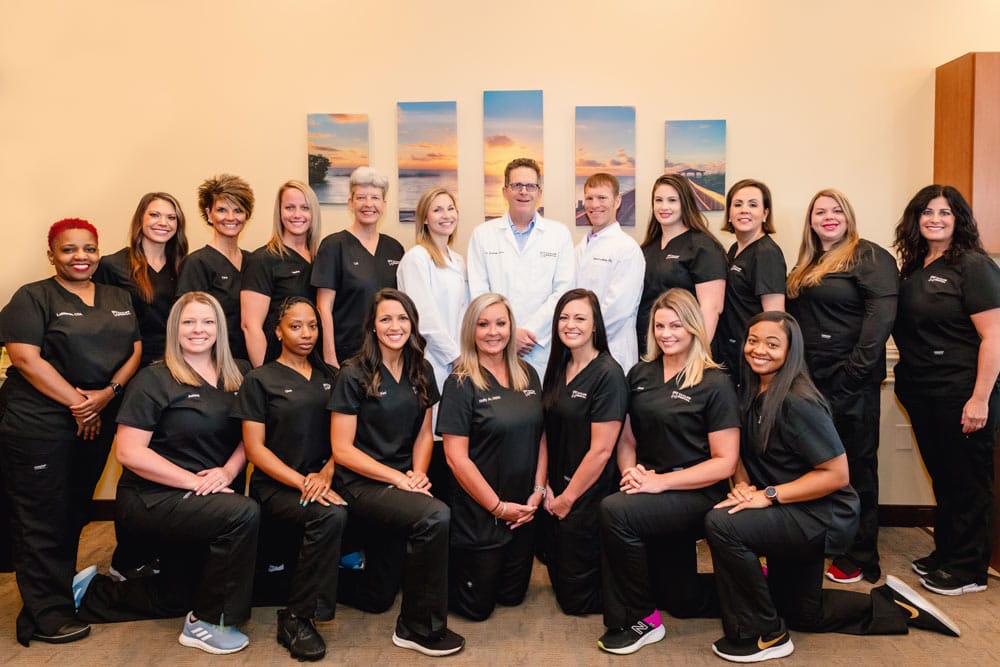 Upon your first visit, you'll get to know our team and see how we collaborate as a well-oiled machine to make sure your experience is seamless from front to back. From the front desk to the heated massage chairs, you will benefit from a cohesive treatment experience. We all love what we do and want to continue to grow and improve so that we can best serve our family of patients. The Taylor Dental team is constantly learning new skills so that we can evolve as a unit and grow our skillset. We keep each other accountable so that we are always delivering the best dental service we can.
We are your authority on general and cosmetic dentistry, but we have also adopted a sleep apnea treatment that is changing the lives of our patients. Obstructive Sleep Apnea affects one in five Americans, and a majority of those affected struggle with bad sleep without a diagnosis. We have engineered the process to best serve you and get you the care you deserve. You don't have to struggle with bad sleep any longer. Remember, the snore means more!
To help make our treatments more affordable and accessible, we offer financing options such as CareCredit® and Harvesters Credit Union. We want you to benefit from quality dental work that is tailored to help you achieve the best oral health possible. We would be happy to discuss your treatment options and answer any questions during your first consultation.
We never settle for anything but the best for our family of patients, so we've adopted some of the most advanced technology available to elevate your treatments. With tools such as the CERAC Machine, Digital X-rays, Cone Beam CT's, and Intra Oral photos, we can provide you with a cutting-edge service that improves not only your overall health but your quality of life. We use advanced dental lasers for treatments such as periodontal therapy, which helps to dramatically reduce discomfort and recovery time. For patients who need x-rays of their smiles, we can take digital panoramic scans for the most detailed, accurate images.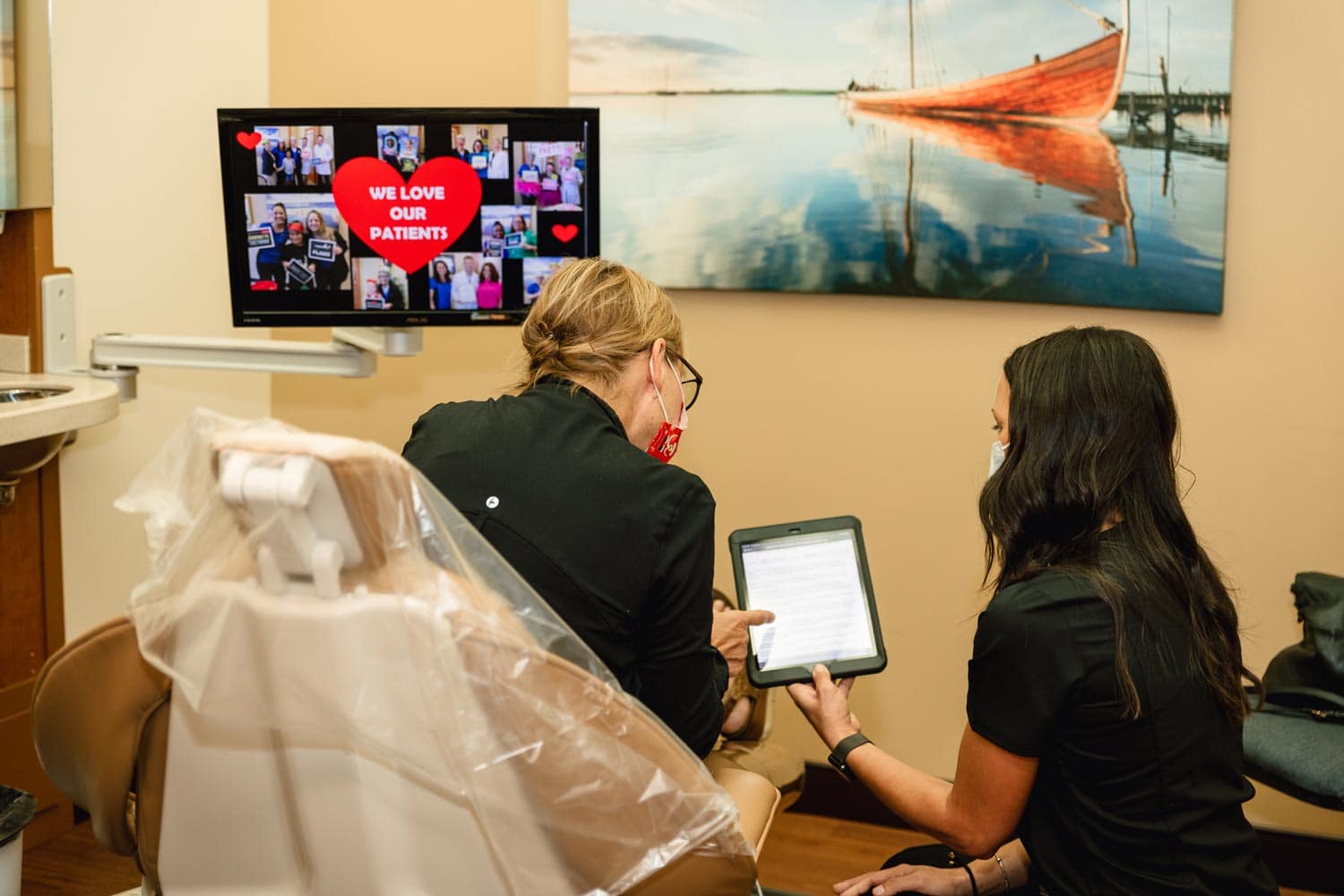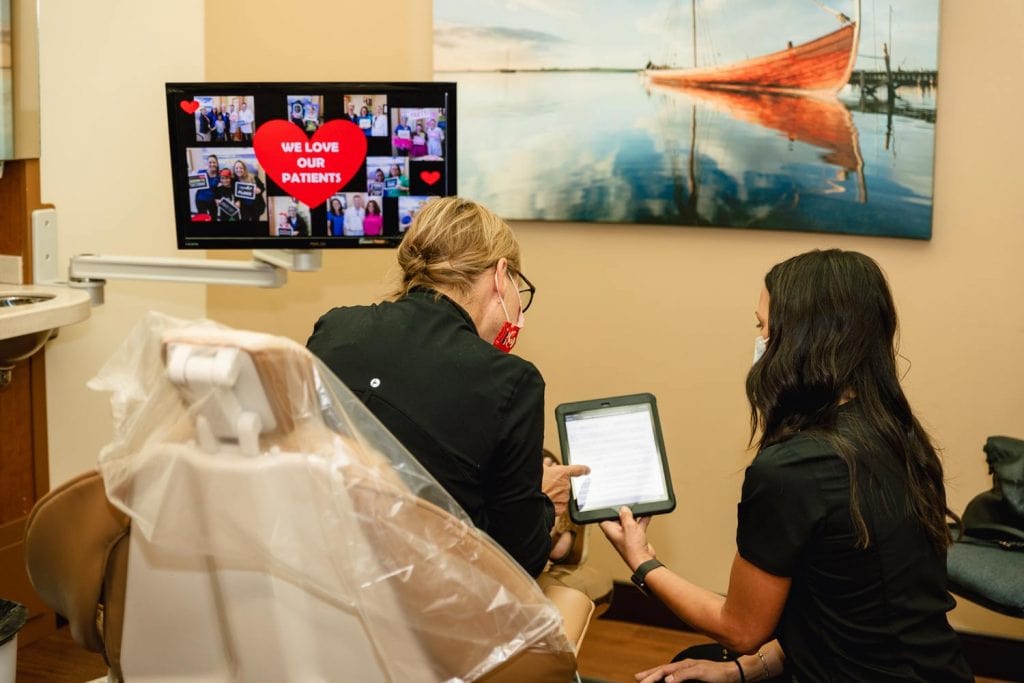 Our team believes that you deserve a beautiful smile to match our beautiful surroundings here in Pensacola. When we get to see our patients enjoying their newly transformed grins, the Florida sun isn't the only thing lighting up our days.
Taylor Dental is an office you can trust to deliver flawless results through personalized treatment plans designed with your needs in mind. We are passionate about what we do, and we believe this is evident in every interaction we have. If you're interested in joining the Taylor Dental family, contact us today – we can't wait to meet you!